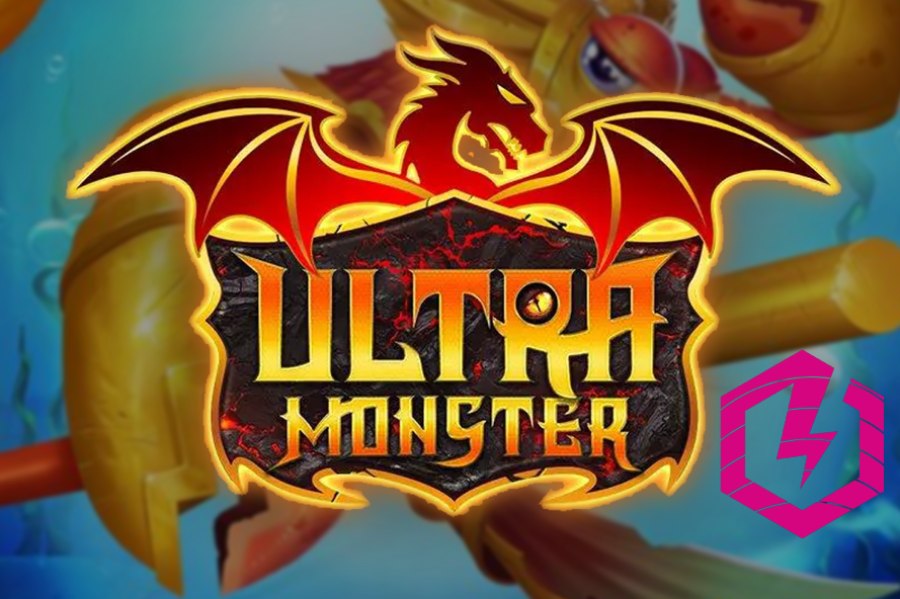 Ross Campbell
November 24,2022
Have you ever tried Ultra Monster fish game before? Unlike other table games, Ultra Monster fish table is a compelling game. On top of that, the game is simple to understand and play. So you don't need a full manual before you can play. 
Ultra Monster fish table games have a friendly and humorous atmosphere attached, guaranteed to have you coming back for more! All you need is the Ultra Monster fish game app to start enjoying the games. 
This guide explains the best Ultra Monster fish games in 2022 you need to check out right now. 
Let's dive right in! 
1. Ultra Monster Fish Game: Best Features
When you play the Ultra Monster fish game, you can take advantage of numerous bonuses, just like other casino games. However, the quantity of bullets you get to enjoy, together with the various firing cannon modes, is determined by the stakes you play at. 
This shows that the cannon will fire either one, two, or three projectiles. In Ulta Monster fish table games online, the multiplier function means that the fish you kill will reward you with an increase in your score and score multiplier. 
You can increase your payoff by shooting at anything other than fish, such as bombs. And this can explode and kill all fish on the screen. Some online fish tables even have bonus rounds where you can win even more prizes. 
2. Ultra Monster fish Game: Top Options to Try
2.1 Crab Avengers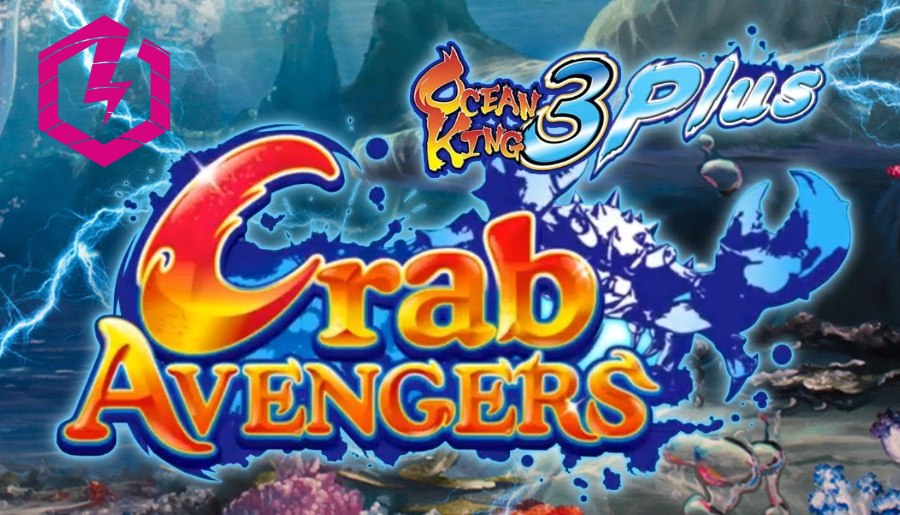 Crab Avengers is one of the newest installments in the Ocean King fish-hunting series. This new update has extensive features that new and seasoned players will love. 
Crab Avengers has 28 fish characters, so you'll have a lot on your hands if you want to win more cash! Some of the new highlights include an aquatic setting, high-definition 3D visuals, and new fish characters. 
You also get four powered-up feature crabs and boss characters. In addition, there are larger crabs and improved crab odds of 30%. So you'll indeed have the best time of your life, as you win more money.  
2.2 Golden Toad Strike
Another Ultra Monster fish game to try out is Golden Toad Strike. It has one of the best graphics and animations and exciting sound themes. You can feel the atmosphere in the background music. There are numerous game scenes, and you can control the game at will. 
It also features multiplayer games to enjoy and earn more cash with your friends. You also get different rewards depending on the fish you destroy. Golden Toad Strike offers automatic aim and numerous fish to shoot at. 
It can be challenging to kill the big fish. But if you do, you'll reap numerous benefits. 
2.3 Sponge Bob
If you're searching for rich, enjoyable graphics and superb animations and sponge bob floating now and then, Sponge Bob is for you. You just need to download the Ultra Monster fish game app, choose Sponge Bob, and start enjoying the game!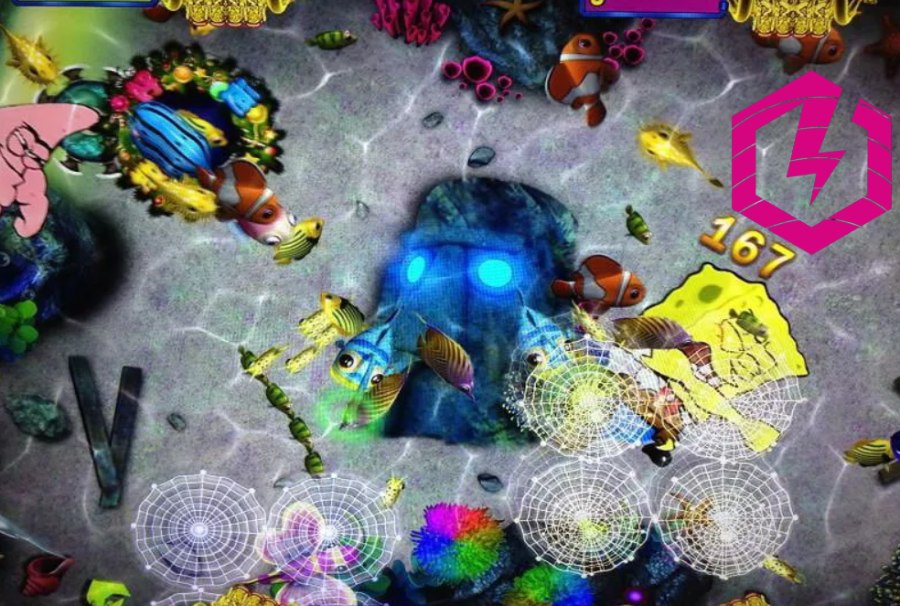 The amount of bullet you get depends on the bet amount you place. This means you must be strategic about using bullets, especially for the big boss. 
2.4 Insect Paradise
If you're a fan of fish table games, you've probably heard of Insect Paradise, even though it was released a few years ago. The game offers attractive features that appeal to players, which is why it's gaining traction. 
You only need to spend 10 to 1,000 coins to enjoy the game. However, you only get one gun to kill the fish in the sea. Even though the adventure takes place in the sea, you get numerous insects to kill, each with its value.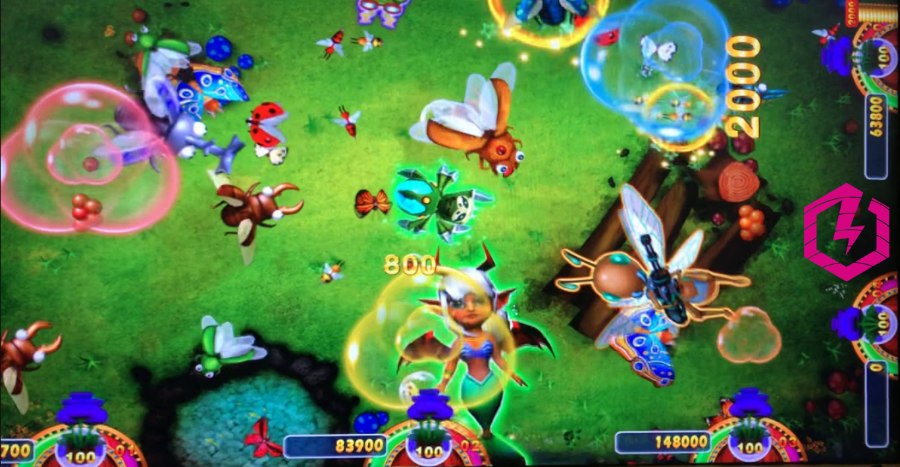 So shoot wisely because one insect can win you 200x the reward! 
2.5 Flying Squirrels
Flying Squirrels is unique from other Ultra Monster fish table online sweepstakes games. It's one of the best games to be developed, and the soundtrack is perfect. And that's because it gives you the focus you need to kill the right bird. 
The animation and graphics are outstanding, and you can get as much as 210,000 coins, depending on the bird you kill. If you're a new player, it's advisable to try out the demo versions before playing for real money.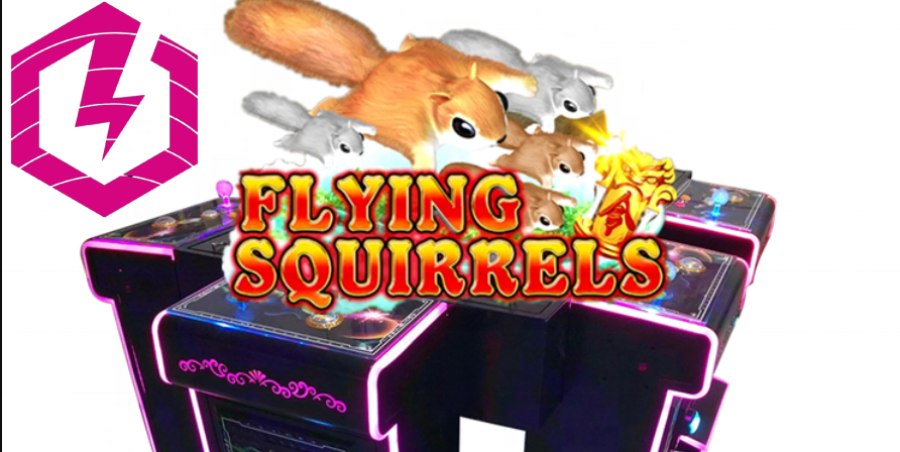 That will give you the experience you need to boost your chances of winning. 
2.6 Fisherman's Wharf
Fisherman's Wharf is one of the best fish games on the Ultra Monster fish table gambling app. The game has simple controls and user-friendly gameplay. It also comes with numerous types of fish. 
You also get to choose from numerous options. Get different results by fishing for various species. You'll see different schools of fish in various settings. 
Fisherman's Wharf has beautiful large fish, but incredibly mischievous. Can you tame it? Automatic aiming frees your hands to kill the fish more efficiently. 
Furthermore, accurate shooting ensures you hit your target with pinpoint precision, regardless of how far away you are. 
2.7 Kirin Storm

One of the top fish games most players enjoy on the Ultra Monster fish game app is the Kirin Storm. All of Kirin Storm's players agree that the game's novel features, high-quality visuals, and authentic audio make it a must-play. 
What's more, the demo version is available for free play if you're a beginner player. That can help you to familiarize yourself with the game before playing for real money. 
There are numerous remarkable benefits that Kirin Storm offers. First, the game's design makes the genre feel fresh and exciting, whether new or seasoned players. 
2.8 Thunder Dragon
Thunder Dragon is an outstanding Ultra Monster fish game where you can play with multiple players. You can join the game with minimum coins and target certain fish with your weapons. In addition, you get the option to choose the weapon you want. 
However, remember that the weapon will depend on your wager. So if your point value is high, you can increase your weapon's strength which can help you catch more fish. Crabs come in four varieties, each of which improves your catch rate or awards extra points. 
One feature that keeps players playing this game is its bonus rounds. In addition, the graphics are fantastic, and the background music keeps you well-focused on the game. 
2.9 Raging Fire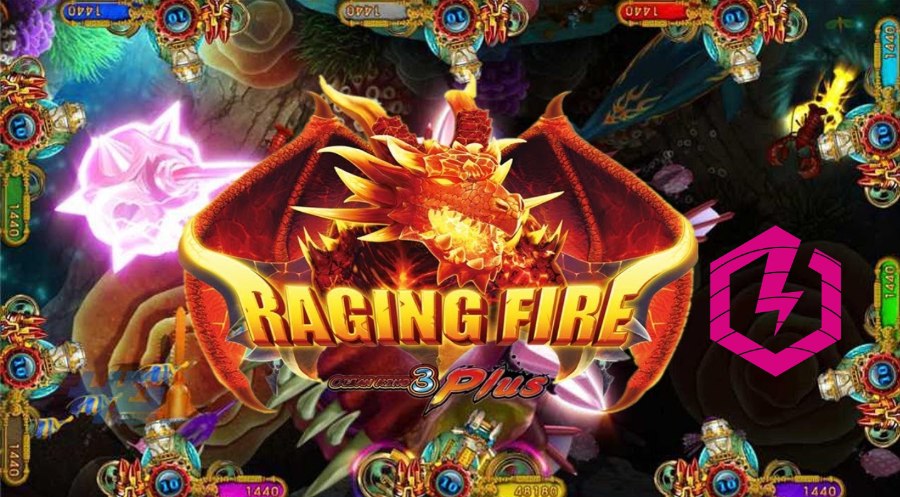 If you're searching for an Ultra Monster fish game with numerous special weapons, bonus rounds, unique sea creatures, and competitive gameplay, choose Raging Fire. You can install the Ultra Monster fish game app and play at your convenience. 
The game comes with the Raging Dragon boss, which can be challenging to capture. But you can get outstanding points when you manage to kill it. In the fight against this beast, you'll see the dragon smashing the screen. 
The more smashes you get, the more points you get. And when you completely catch it, you get higher rewards. That means you can get more cash from the raging dragon. 
2.10 Monster Frenzy
Monster Frenzy is one of the best games to try at Ultra Monster fish game now, and you can shoot different creatures, each with its coin value. There are also two weapons: the lock-on cannon and the speed cannon.
If you attack more, you can trigger the "Rocket Cannon," which fires rockets automatically. Furthermore, you can choose from six levels of cannon, so you can choose the ones that work for you or will bring you more cash. 
On top of that, Monster Frenzy has impressive visuals and sound quality, which increases the immersive experience. You also can play with your friends to boost the fun experience!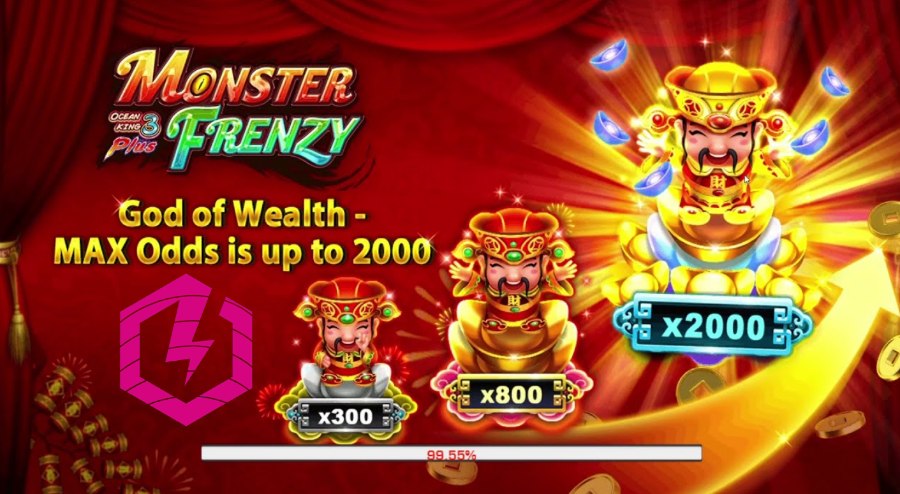 However, if you're a beginner, you should practice before playing for real money. That can help you boost your chances of winning. 
3. Final Thoughts 
We highly recommend the Ultra Monster fish game if you want the best fish games to try. You get high-quality graphics, outstanding animations, audio, and an excellent place to earn cash. 
If you're a beginner, you can try all these river sweeps games to see which best fits your taste. Then, you can download the Ultra Monster fish game app on your mobile device and play the games. Of course, you can also play it on your tablet and PC. 
4. FAQ
4.1 Are there any ultra monster fish game apps?
No. There's only one Ultra Monster fish game app; you can download it from the main website. If you're having issues with the apk file, contact their live support, and they'll help you immediately. 
4.2 How to stake at the ultra monster fish table?
Staking at Ultra Monster fish table is similar to other fish table games. Just choose the game you want, place the amount you want to bet, get your bullets, and start playing. 
4.3 Why do I need to try the Ultra Monster fish game?
Ultra Monster fish game offers one of the best online casino games in the industry. You get high-quality animations and sound themes, including a memorable immersive experience. Also, you get outstanding bonuses to increase your chances of winning. 
Post Tags